Filtering
Filtering can be done by adding the data-filter to the ul listview.
That's all. Simple enough? Now jQuery mobile will search the wordings inside the list view and filter in the matched result.
Sometime, however, we did need to customize keywords that is not in the content. We can do that by addind data-filtertext attribute to each list item.
The result: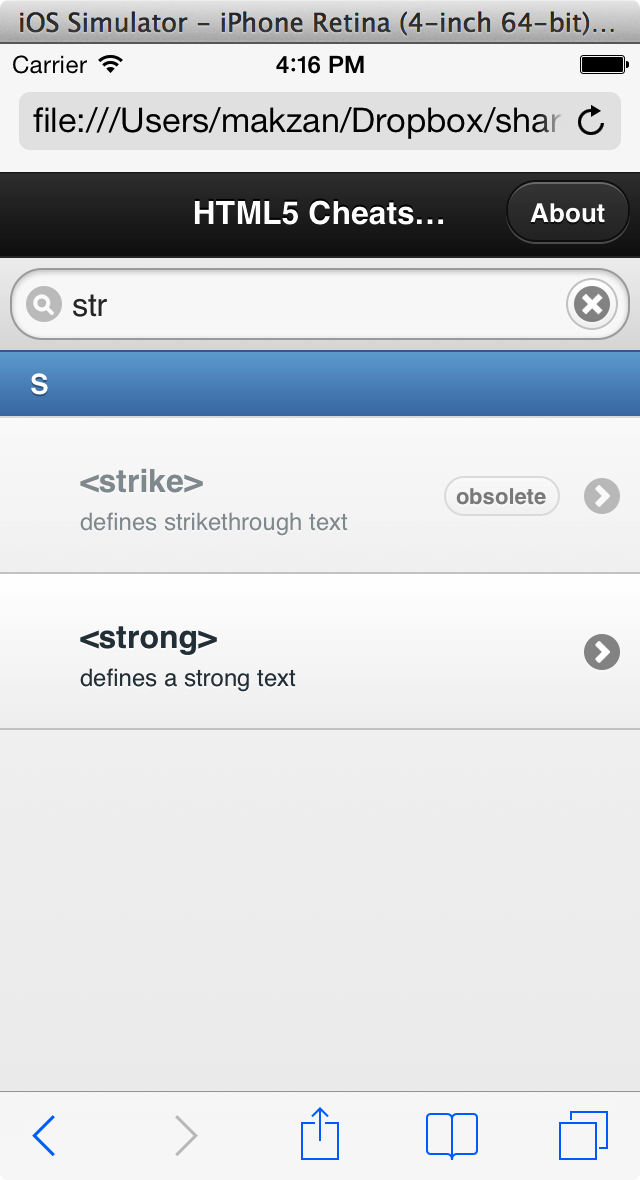 What's next? We're going to take a look at "Listview exercise".