Exchange rate example – Full example
Let's construct the entire app.
Different between number and text in input.
Getting the latest exchange rates from web service.
Our previously defined Exchange function, with the rates variable put into app scope now.
As usual, we have a dedicated module for querying and changing the interface.
Finally, we have all the ingredients prepared. Here comes the final logic to glue them together.
Finally, we created the following exchange rate app.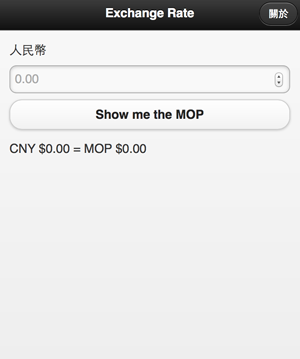 What's next? We're going to take a look at "Challenges".