Exchange rate example – Planning
Last time we built a "Rain or Not" app. This time we will create another single view that convert currency.
How about creating an app that calculate exchange rate?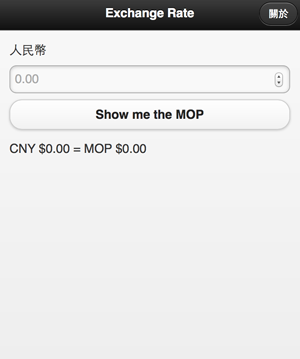 First of all, let's try the app demo.
To make everything simple, we should not target too much at the beginning. We need focus to stand out. Try to make just one conversion between MOP and CNY.
What's next? We're going to take a look at "Exchange rate example – API".